09 May
Everard investigates ADAS equipment
Workshop equipment supplier Everard outlines the reasons for investing in ADAS equipment as recent industry trends suggest its popularity will only increase.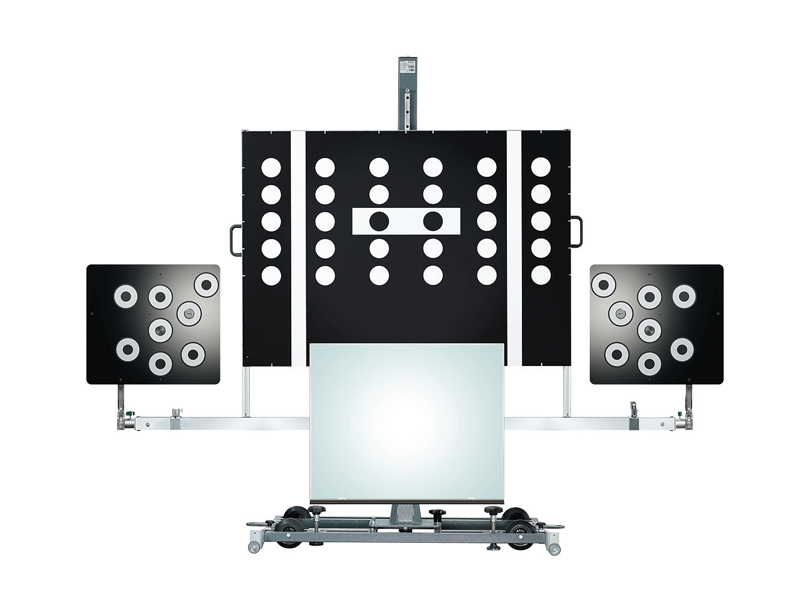 Investing in ADAS calibration is certainly something to think about for every garage owner, but getting the most out of it should be the prime consideration. As the exclusive distributor for Beissbarth in the UK, Everard is helping workshops to get more from installations.
"A quick look at the list of best-selling new cars over the last couple of years shows that ADAS equipped vehicles are on our roads in significant numbers, but it's not limited to the prestige or more expensive models," explained Everard Divisional Manager, Jamie Taylor. "The ability to work on as wide a range of makes and models as possible is too good an opportunity to miss, especially as ADAS equipped cars become the norm."
Tracking development
Everard is monitoring the shift in vehicle technology and how it's affecting customers. It's thinking is backed by industry data and SMMT (The Society of Motor Manufacturers and Traders) figures that seven in 10 new cars are now available with driver assistance technology. This includes the top three best selling cars in the UK since the start of the year. The equipment supplier has also suggested that bringing forward the ban on new petrol and diesel vehicle sales to 2035 – from 2040 – will only contribute to the proliferation of such technologies.
"The automotive industry has embraced ADAS and vehicle connectivity and it is vital that the expertise and access to these technologies filters into the motor vehicle repair industry – ADAS isn't tomorrow's technology, it is here today," explained Jamie.
"Beissbarth products, such as its FAS 1415, make ADAS calibration an attainable reality for many workshops and can help broaden focus of those who have already invested in calibration hardware. For example, FAS 1415 piggybacks the traditionally limiting Volkswagen ADAS rig that is required for workshops to carry approved status. With FAS 1415, they are no longer restricted to single-marque calibration and can make more efficient use of existing equipment without repeating the same, considerable investment."
ADAS and EV
According to further SMMT figures, electric vehicle (EV) sales have already displayed a 203.9% year-on-year increase in 2020. As a method of promoting efficiency through enhanced levels of autonomous functionality, EVs are traditionally early ADAS adopters.
"EVs are obviously tech-heavy and the 2035 sales ban on internal combustion engine-reliant new vehicles not only brings the deadline forward, but naturally invigorates the EV market," explained Everard Sales Director, James Everard.
Over half of 2019's UK new car registrations require ADAS calibration and it is a necessary step in an increasing number of traditionally routine maintenance jobs. The growing proportion of such equipped vehicles on UK roads represents a huge opportunity for garages and workshops that are prepared to make the step into servicing this growing area of the market. It can be a natural extension of existing wheel alignment services and as a way of boosting return on investment.
The ability to offer ADAS calibration gives businesses an immediate up-sell opportunity in a market where comparably few are yet offering the service. An added benefit of Beissbarth's range of products is the OE quality assured by manufacturer-approval and its modular compatibility, enabling vehicle repair centres to focus strategically while increasing throughput and reducing the need to outsource.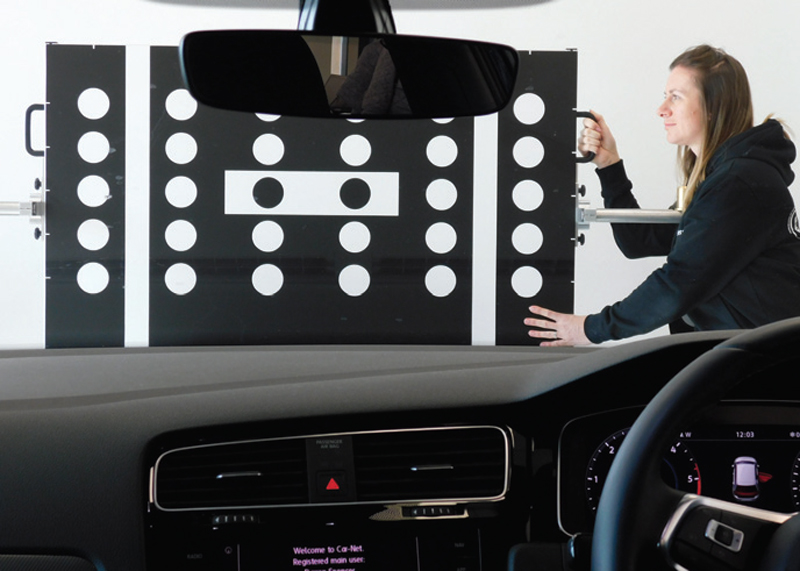 System optimisation
"Since its introduction in 2013, AEB (Autonomous Emergency Braking) systems have reduced rear end collisions by 38%," stated Jamie Taylor. "ADAS has been developed to save lives and precise calibration is key to ensuring reliable operation. Why risk a 'close enough is good enough' approach that could lead to suboptimal operation and a drop in the effectiveness of systems? Manufacturer approvals help provide assurance that calibration is completed as accurately and as often as possible. In a future that surely involves closer regulation of ADAS operation, it is another method for workshops to protect their investment.
"Adding to the flexibility of its solutions, Beissbarth equipment is compatible with alignment hardware and diagnostic devices from alternative manufacturers, helping to reduce the risk of unnecessary investment," continued Jamie. "As vehicle technology becomes more complex and ADAS calibration demanding, it is important that workshops are equipped with the latest and most efficient hardware to support their expanding businesses."
ADAS includes a growing number of options and technologies reliant on lidar, radar and cameras, for example, many of which are becoming standard fit on lower price point inner-city vehicles. This includes, but is not limited to, AEB and collision avoidance, park assist functions including 360˚ cameras, blind-spot recognition, adaptive cruise control and active lane departure assistance.
Source: PMM – May 2020 Issue
Latest News