13 Jan
Beissbarth Q.Lign: The world's most innovative wheel aligner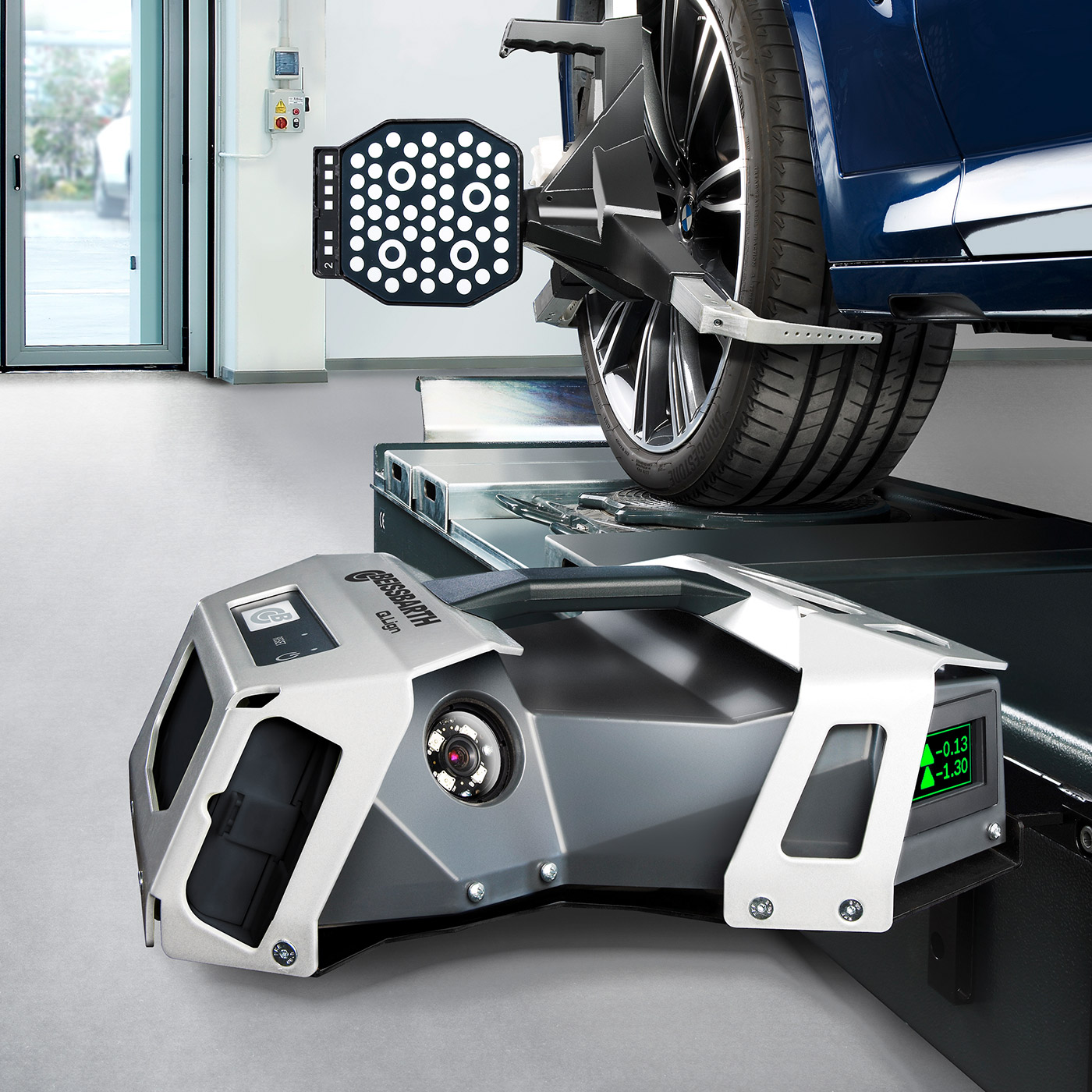 Available from January 2021, the Q.Lign is the world's first web-based wheel aligner. As the sole UK provider of Beissbarth equipment, Everard are proud to introduce the newest Beissbarth innovation to their extensive equipment range.
The completely new hardware and software puts speed and connectivity at the very front of the alignment process, without compromising on accuracy and repeatability. Traditional PC based systems can struggle with problems such as vibrations, humidity, temperature fluctuations and dust. The Q.Lign's compact web-based system has no traditional PC, reducing the risk of failure and allowing a more tailored and flexible approach. The Stream-to-X technology mirrors the Q.Lign's software, so a wireless device like a TV, laptop or smartphone can be used instead. The entire process is now made versatile and adaptable to the workshop's setup. And by replacing the need for the classic trolley setup, more space is created at the front of the vehicle for the headlight equipment or ADAS calibration that see to today's modern car technologies, like intelligent headlight systems, built-in cameras and radar sensors.
Thanks to the high-performance Li-ion batteries, making it completely wireless and flexible to use, measuring can take place at any lift position. Part of Q.Lign is also the newly released Q.Grip – the quickest way to attach targets to the wheel without any contact to the rim. The smart gripping system allows adjustment between different wheel sizes in less than a second, and because of its 3-arm design it can ensure a safe hold for accurate results, without any possible slippage or damage to the rims.
Traditional wheel alignment targets are designed to only work on specific wheels, however the Q.Grip eliminates this constraint by allowing the use of any target on any wheel. With a redesigned target concept, the target can be added to an aligner system by scanning the QR code on the back. The auto ID function allows the system to recognise the saved target boards to then pull the correct calibration data for the measurements.
Designed to fit into the fast-paced workshop environment, the Q.Lign will revolutionise wheel alignment.
For more information, please contact Everard on 01430 330330 or visit everard.co.uk.
Source: Tyre Trade News – Jan 2021 Issue
Latest News